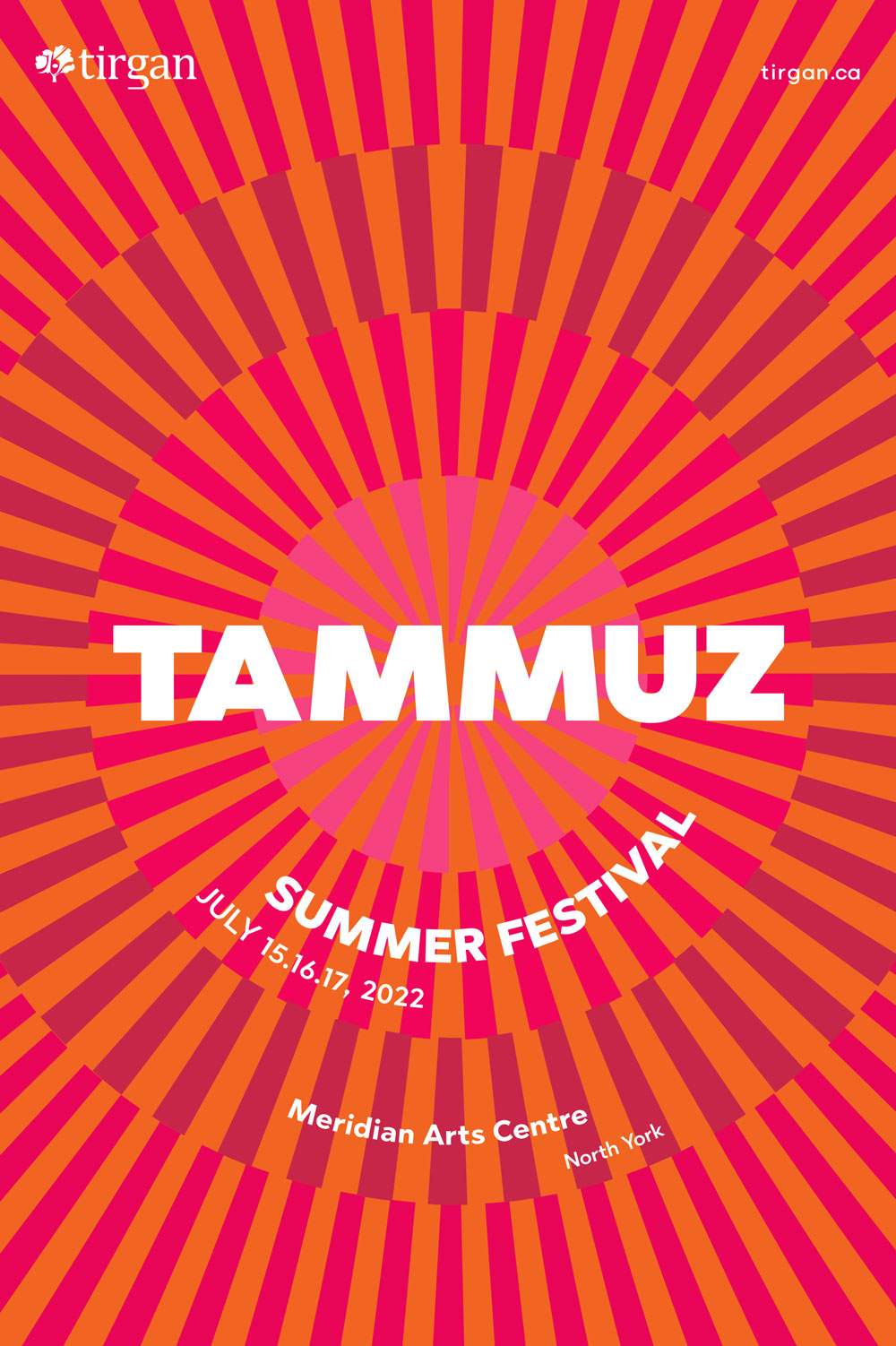 Tammuz Summer Festival Sponsorship Package
Dear friends,
Life is all about adaptation and flexibility, and nature itself is the perfect expression of revitalization and recovery. It is not an overstatement to say that the last couple of years have brought many challenges to everyone around the world. However, challenges also bring people together and create new insights into life. and our human values shine through during hardships and adversity.
Now that we are finally going back to what we considered as normal, it is fitting for the Tirgan family to celebrate. As spring is already here, we can start thinking about the warmer days of the summer and how it uplifts both nature and people. Tirgan would like to do its part in making this summer a memorable season, celebrating another opportunity to revitalize and come together as a community.
We are excited to present this year's event, " TAMMUZ". Tammuz is the ancient name of the first month of summer in Hebrew and the tenth month of the Roman year, signifying the presence of the sun. Thanks to the incredible generosity and support of sponsors, donors, and the selfless efforts of over 400 devoted volunteers, Tirgan has planned a three day in-person festival from July 15 to 17, 2022.
On behalf of Tirgan, I am delighted to invite you to join us as a valued partner. Together we can raise cultural awareness and strengthen cross-cultural dialogue in one of the most diverse cities in the world!
Houshang Shans
Funding Director