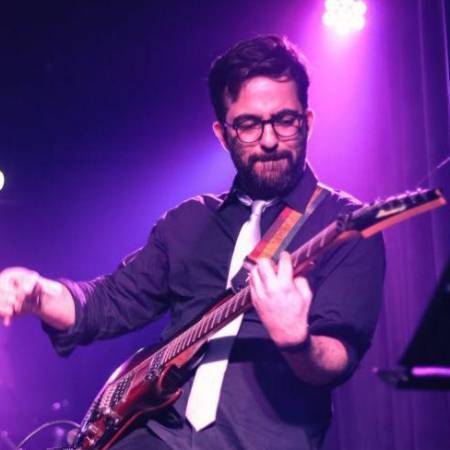 Born in 1988 in Tehran To a family of artists and musicians, Nima Ahmadieh grew up with all kinds of musical instruments around him but he fell in love with the guitar and rock music in his early teen years.
He spent several years training with some of the best rock & roll guitar players in Iran and later formed a band with high school friends, playing gigs in spite of all the risks and limitations on musicians in Iran.
Nima moved to Toronto with his family in 2010, studied "Visual Effects for Film and TV" at Seneca College and has been working as a VFX compositor in a number of well-known visual effects studios.
He also played in different bands and on live shows with famous Iranian artists, but his real passion was to have his own band. They formed "Rhythm and Vibes" together with his sister Sara (singer, songwriter, piano player) and a close friend, Siavash (percussionist).