Portrait of Iranian Women – Photography Exhibition by Ashkan Noroozkhani
In the early 1960s, due to a series of vast social and economic reforms in Iran, came forth a generation of women who had their own demands and discourses regarding the modern society's norms. The fields that would not traditionally allow women, would now welcome hundreds of qualified females. If formerly, only a few female figures were found in the history of Iran, now we witness the rise of a generation of pioneers who will play an important role in the future of women's social life.
"Green-Blue then Grey" is a portrait collection of pioneer women; women who have imagined a point beyond the edge of limit. It's a visual exploration of the mutual experiences of defiant women, all in the same historical and cultural scope. A collection of distinguished, contemporary, living female figures, belonging to the generation of women born in the 40s and 50s. In other words, the specific age group that have had the privilege of modern education and would later play a crucial role in the social life of Iranian women; a social life that undergoes major historical ups and downs.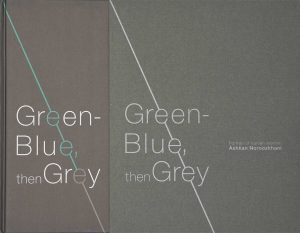 Green-Blue, then Grey, Portrait of Iranian Women, by Ashkan Noroozkhani
https://arctictern.fr/en/
Sunday July 17, 2022