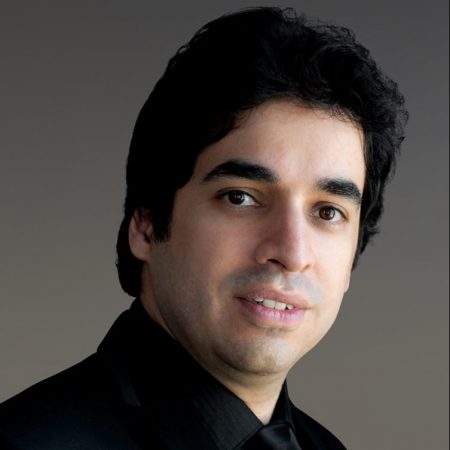 Keyan Emami is currently a candidate for Doctor of Musical Arts in Composition at  the University of Toronto. He holds an M.Mus. in Music Composition with first-degree honor, and was awarded the Best Master's Thesis Prize for his Symphony in Three Movements. Keyan's compositional skills have been primarily influenced by his years at the University of Toronto and Tehran University of Art. During his graduate training in Composition, he has studied with several composers who each offered a unique perspective: Christos Hatzis, Alexander Rapoport, Norbert Palej, Ahmad Pejman, and Hossein Dehlavi.
Keyan's music is known for its contemporary tonal language and innovative sonic texture, frequently inspired by Persian music and art heritage. His works have been commissioned, performed, and recorded all over the world by many different organizations, festivals, and orchestras such as National Ballet of Canada, What Next Festival of New Music, Nuit Blanche Toronto, Aga Khan Museum, Toronto Tirgan Festival, Ottawa Chamberfest,  Canadian Music Centre, Fountain School of Performing Arts, Ton Beau String Quartet, Millar Piano Duo, Ladom Ensemble, Thirteen Strings Chamber Orchestra, ICOT Orchestra, Cathedral Bluffs Symphony Orchestra, and Orchestra Toronto.
Keyan is the co-founder and one of the composers of the Iranian-Canadian Composers of Toronto, ICOT, a nonprofit arts organization that bridges cultures through music and art, and has produced over 40 new works since its inception in 2011. He holds the positions of director and educator of Key Music Studio. Keyan is also an Associate Composer at the Canadian Music Centre, and a member of the Canadian League of Composers as well as SOCAN Foundation.
For more information, please visit Keyan's website at:
http://www.Keyan.ca.