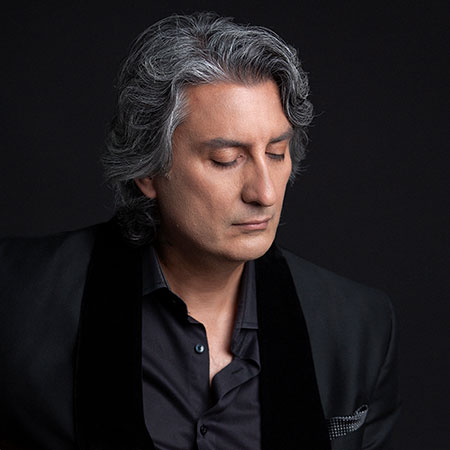 Babak Amini
Musical Director
Babak Amini was born in April 1970 in Tehran, Iran. He was always amused by the world of music and his first experience of music was at the age of 10, with his mentor and teacher, the renowned Mr. Shahrokh Partovi in flamenco style. He then followed his ambition studying with the one and only master of the trade in guitar, Mr. Simon Aivazian. He entered the professional world at the age of 18.
Amini is a highly talented and accomplished musician, composer, guitarist, a member of the American Guitar Society, a member of Toronto Musicians' Association, and an instructor of Canada Music Academy.
Until the year 2000 and other than his own albums, Amini worked and cooperated with many well-known musicians in Iran. As a result, he featured in more than 30 albums as composer, arranger and guitar player.
To inspire and encourage new musicians and the younger generation to pursue their dreams and talents in music, through his career, Amini has always transferred his knowledge and style by tutoring talented students and collaborating with many local and anonymous bands. In 2009, Amini returned to Toronto, teaching guitar and completing his latest album "Brown Melodies" which will be available soon.