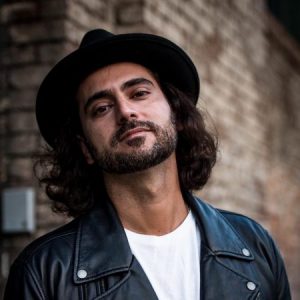 Nicknamed the "Sun of Persian Rap", Erfan's passion, drive and resilience marks him as the one artist primed to take the music industry to a new level.
Born August 3, 1983 in Isfahan, Iran, Erfan is an Iranian rapper, songwriter, producer, and label owner who is known for being one of the pioneers of Persian rap. He was raised in a family that highly valued poetry and literature, developing an appreciation for the literary arts from a young age; this marked the start of his journey to becoming a modern-day Iranian poet. Erfan also developed a fascination with the Western musical art forms of Hip-Hop, Rap, Rock and Alternative music; the profound and fluid lyrical poetry of artists like Tupac Shakur, Mobb Deep, Nas, and others left him in awe.
Although he knew that rap was an unfamiliar art form to the Iranian community, Erfan was confident that his lyrics, combined with progressively produced beats, would be well received by young Iranians and the Iranian Diaspora worldwide. He proceeded to enlist his childhood friend Amir (known as A-Plus) in working on a debut album which would become the first professionally produced rap album in Iranian music.
In 2007, at the age of 23, Erfan released Az Khaaneh Taa Goor which featured collaborations with fellow Iranian artists such as Khashayar and Afra. The album's lyrics offered a blunt and honest perspective on social issues ranging from the everyday life of a transplanted immigrant to the oppressive government regime of Iran. The album quickly grew his fan base, with his songs and music videos being circulated online and played on radio stations worldwide. Soon Erfan was being booked for performances across the globe in Canada, the U.S, and Europe, where he was interviewed by the BBC.
During the 2009 Iranian Uprising following the election, Erfan shot the video for his song Tasmim, in which he expressed sorrow and frustration with the events. The video has since become one of the most viewed on Youtube and other internet media outlets.
Today, Erfan continues his musical journey, with his latest album Angizeh released in 2020.
Source: http://erfanpaydar.ir/biography.html